In Protest of China's Uyghur 'Gulags' Dr Maung Zarni cancels his speech at the 5th Global China Dialogue at the British Academy
In Protest of China's Uyghur 'Gulags' Dr Maung Zarni cancels his speech at the 5th Global China Dialogue at the British Academy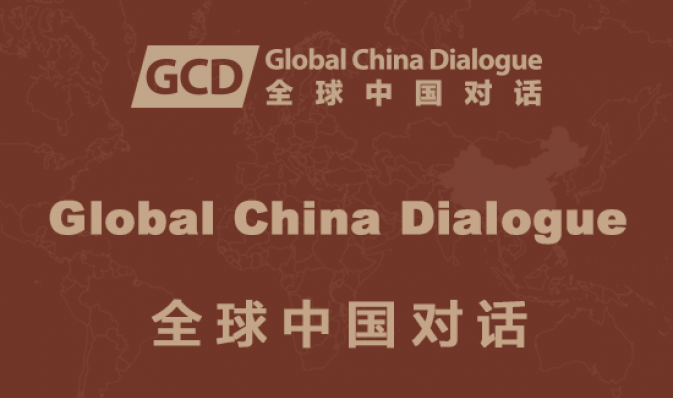 Dec 1, 2018
Subject: My Decision to Cancel My Speech at the 5th Global China Dialogue on Governance for Global Justice In Protest against China's Detention of 1 million Uyghurs in Xinjing
November 30, 2018
Professor Xiangqun Chang, PhD
President of Global China Institute
Honorary Professor of University College London
Dear Professor Chang and the Organizing Committee of the GCD Series,
It is with deep regret that I am writing to inform you of my decision to cancel my speech on my own country Myanmar's genocide entitled "Rethinking Sovereignty in the Age of Atrocity Crimes & Multiple Internal & Inter-state Conflicts" scheduled for December 7, 2018.
As a human rights activist, a Buddhist educator and a politically engaged scholar of genocide, racism and violence, I cannot, in clear conscience, participate in the three-day forum which is officially endorsed by the Government of China.
As you and your esteemed colleagues very well know the ruling Communist Party of China today stands credibly accused of commissioning a systematic and racially motivated persecution of Uyghur Muslims in Xinjiang Province.
On September 18, 2018, at a side event at the Human Rights Council in Geneva hosted by Germany-based Society for Threatened Peoples, I heard a Muslim Uyghur man give his personal testimony about his own mother who only weeks ago had died in one of the concentration camps – which China brands as "vocational training centres." He had not seen his mother for the last 20-odd years.
I was moved by this Uyghur exile – born and raised in what he and his fellow people call East Turkistan vis-à-vis China's official name for his homeland, Xinjiang.
As a Burmese exile from military-controlled Burma, or Myanmar, who saw his late mother three brief times in the last 30 years before she died in February this year, I could feel the depths of the pain of this Uyghur human rights campaigner over the personal loss of his mother.
Beyond the personal, I also heard, at the same event, a German investigative journalist present evidence of what he described as "a vast complex of concentration camps". I saw photographic evidence of one complex encircled by a tall concrete wall, with watch towers, CCCTV surveillance cameras and machine-gun-holding guards.
Earlier on August 10, BBC quoted Gay McDougall, a member of the UN Committee on the Elimination of Racial Discrimination as saying she was concerned about the UN report that China had "turned the Uighur autonomous region into something that resembles a massive internment camp".
Much as I would like to keep my commitment to speak at your important conference at the prestigious British Academy, look forward to the opportunities to mingle at the House of Commons' event with the academic giants of the English speaking world including the likes of Professor and Lord Anthony Giddens, Professor Martin Albrow and to network with leading Chinese scholars from China – I have reached a difficult decision to withdraw my participation in the 5th Global China Dialogue next week.
I came from the formerly British-colonized Burma, and anti-colonialism and anti-racism form the core of my identity as an activist and an intellectual. When China was moving towards a more open society while improving human conditions for hundreds of millions of Chinese people I cheered on. I was hopeful that finally the country which, with India, Indonesia, Burma and Sri Lanka, co-founded the anti-imperialist non-aligned movement at Bandung in 1955 would be in a position to provide the world with the much-needed moral and ideological leadership in a humanistic and progressive direction.
But the turn of events and revelations about the early-days of state-directed genocide against Uyghur Muslims deflated my excitement and hope about the positive role Beijing would play in creating a post-colonial world order.
As someone with deep roots in Asia, I very much hope that China's intellectuals and China-friendly global academics such as yourself and your colleagues will work towards reversing this deeply troubling path on which China has been put.
Until then I have decided to boycott any public or private educational or cultural event that is officially backed by the Government of China.
Thank you.
Sincerely,
Dr Maung Zarni
Fellow, (Genocide) Documentation Center – Cambodia/Sleuk Rith Institute
Member, Board of Advisors of Genocide Watch, USA
Advisor to the European Center for the Study of Extremism, Cambridge, UK
https://maungzarni.net/en/news/protest-chinas-uyghur-gulags-dr-maung-zarni-cancels-his-speech-5th-global-china-dialogue?fbclid=IwAR2rYf4uZ9q5jSJYkUe-QiJhDKjvdmTnMhRn3X2Mvk5drZO_hgbbBjdK4_M