Kommentar: Die Liste der in China inhaftierten muslimischen Intellektuellen ist sehr lang
Nach einem Bericht von Radio Free Asia vom 30.11.2018 wurde der prominente kirgisische Historiker und Mitglied der Akademie der Gesellschaftswissenschaften von Xinjiang Askar Yunus verhaftet.Von Prof. Dr. Hans-Christian Günther – Dez 3, 2018TEILEN FacebookTwitter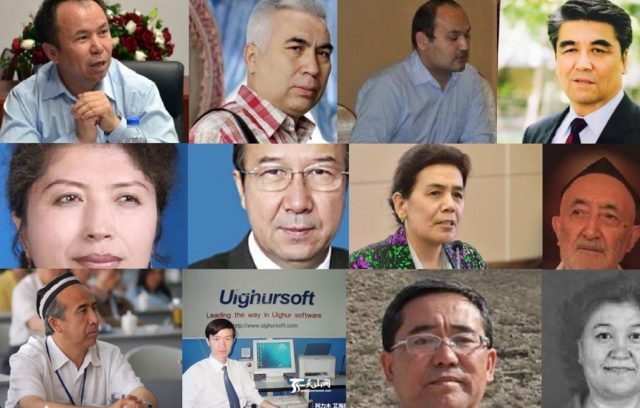 Von Prof. Dr. Hans-Christian Günther
Im folgenden gebe ich eine kleine Auswahl von in jüngster Zeit in Xinjiang verhafteten Intellektuellen und Persönlichkeiten des öffentlichen Lebens.
Nach einem Bericht von Radio Free Asia vom 30.11.2018 wurde der prominente kirgisische Historiker und Mitglied der Akademie der Gesellschaftswissenschaften von Xinjiang Askar Yunus verhaftet.
Auf Anfrage erklärte die Akademie, dass der Grund der Verhaftung nicht genannt wurde. Man vermutet, dass man ihn als "doppelzüngigen Beamten" bezeichnen würde. Der 49-jährige Askar Yunus blickt auf 29 Jahre wissenschaftlicher Arbeit mit mehreren Büchern und über 40 Artikeln, vor allem zur Geschichte seiner Volksgruppe, zurück.
2018 wurde ebenfalls interniert Alim Ahet (45), Dozent an der Xinjiang University, ein führender IT – Experte, Erfinder von Systemen zur Digitalisierung des Uigurischen und Kasachischen.Bild auf Twitter anzeigen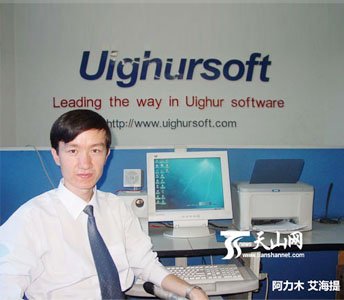 ALIM AHET, 45
INTERNED IN 2018
– Lecturer at XJ Uni
– dubbed one of China's "IT elites": developer of Uighursoft software & Grand Dictionary; Uyghur, Kyrgyz and Kazakh Microsoft input systems
– founder of Computer World, 1st IT enthusiasts journal in a minority language in China
70 Nutzer sprechen darüberTwitter Ads Info und Datenschutz
Dasselbe gilt für Gheyretjan Osman (60), Professoren für klassische uighurische Literatur und prominenter Literaturkritiker.Bild auf Twitter anzeigen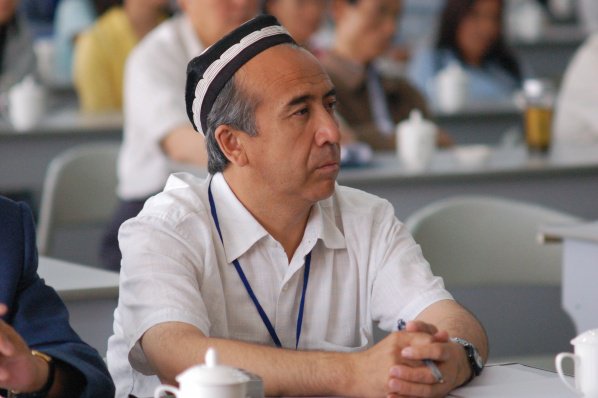 GHEYRETJAN OSMAN, 60
INTERNED IN 2018
– Prof. of Uyghur classical literature and culture at Xinjiang University
– Author of A Critique of Uyghur Historical Culture; East-West Cultural Exchange and the Uyghurs; editor of Uyghur Classical Literature (university textbook)
51 Nutzer sprechen darüberTwitter Ads Info und Datenschutz
Ein weiterer seit 2017 Internierter Intellektueller ist Prof. Abduqallad Jalalidin (54), Professor an der Normal University of Xinjiang, Schriftsteller, Dichter und Übersetzer.Bild auf Twitter anzeigen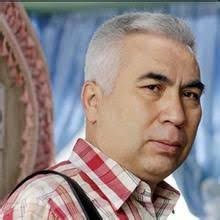 ABDUQADIR JALALIDIN, 54
INTERNED IN 2017
– Prof. at Xinjiang Normal U
– writer, poet, literary critic, translator
– one of the representatives of Uyghur 'Misty Poetry' in 1980s
– Author of Pavilion in the Sky, Of Silence, The Fruits of Wisdom and Satan
24 Nutzer sprechen darüberTwitter Ads Info und Datenschutz
Das sind einige ganz wenige Beispiele.
Im folgenden beschränke ich mich zusätzlich auf eine kurze, ebenso unvollständige Liste, nähre Informationen zu den genannten Personen finden sich jeweils in den genannten Tweets der Concerned Scholars of Xinjiang:
Adil Ghappar. Seit 2017.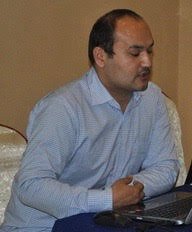 ADIL GHAPPAR, 37/38
INTERNED SINCE EARLY 2017

– Ethnographer, lecturer at Xinjiang Normal University
– Main research area is Shamanism
– One of the co-authors of 'An Investigation on the Remnants of Shamanistic Practices amongst Uyghurs'
21 Nutzer sprechen darüberTwitter Ads Info und Datenschutz
Abdurehim Rahman. Seit 2018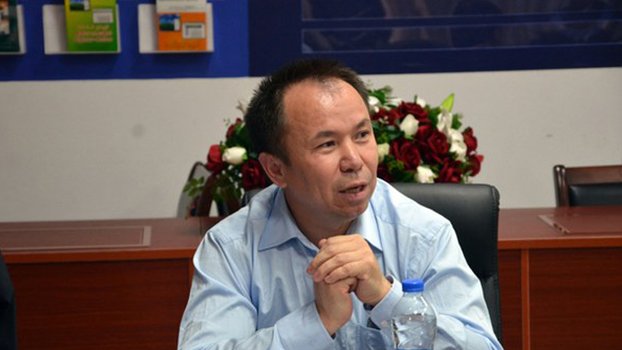 ABDUREHIM RAHMAN, 50
INTERNED IN 2018

– PhD, linguist, associate prof at Xinjiang U
– published widely on Uyghur literature & language, including "On the Process of the Formation of Modern Uyghur"
– His wife, Ruqiye Osman, who worked at Xinjiang U library has also been interned.
19 Nutzer sprechen darüberTwitter Ads Info und Datenschutz
Gülnar Obul. Seit 2018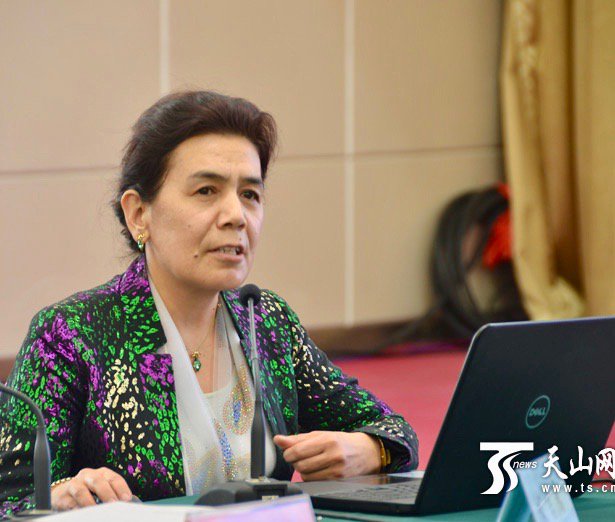 Gülnar Obul, 52
Interned in 2018

– Prof of Literary & Cultural Studies at Kashgar University
– In 2016, her article titled "A Dialogue on Xinjiang's Cultural Development," which details a conversation between Obul and CASS professor Wang Lisheng, garnered a vast social response.
50 Nutzer sprechen darüberTwitter Ads Info und Datenschutz
Qalqun Rozi. Seit 2016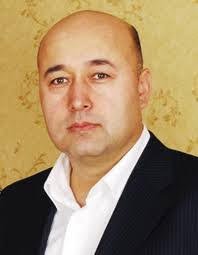 YALQUN ROZI, 52
Interned in 2016
sentenced to at least 15 years in prison

-influential literary critic, social commentator, writer
– retired editor of Xinjiang Education Publishing House
-author of Rattle Drums on the Gobi Desert, and University Literature (textbook)
33 Nutzer sprechen darüberTwitter Ads Info und Datenschutz
Arslan Abdullah. Seit 2018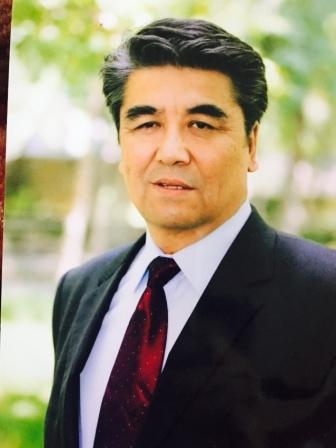 ARSLAN ABDULLA, 66
Interned in 2018

-Prominent linguist, retired professor of Xinjiang University; deputy president of Turkic Languages Studies Association of China
-Author/co-author of Contemporary Uyghur Language, Study of Uyghur Surnames & Art of Rhetoric in Qutadghu Bilik
Weitere Tweets von Concerned Scholars of Xinjiang ansehenTwitter Ads Info und Datenschutz
Halide Istayil. Seit 2018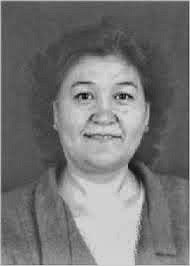 HALIDE ISRAYIL, 66
Interned in 2018

-Award-winning novelist, essayist, and retired editor at Xinjiang Daily
-Author of No Oxen in the City, Dream of the Desert, and In Search of the Mother River
43 Nutzer sprechen darüberTwitter Ads Info und Datenschutz
Muhammed Salih Haji. Starb Anfang 2018 in Polizeigewahrsam.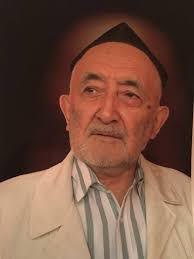 MUHAMMED SALIH HAJI, 84
DIED IN POLICE CUSTODY IN EARLY 2018

– Translator of the Quran into Uyghur
– Theologian, retired researcher from Xinjiang Academy of Social Science
– His daughter and son-in-law still remain interned
35 Nutzer sprechen darüberTwitter Ads Info und Datenschutz
Die Liste ließe sich beliebig verlängern. Wollte man eine einigermaßen vollständige versuchen würde die ein Buch füllen. Man muss nur den Twitteraccount von ,Concerned Scholars of Xinjiang' einsehen. Fast täglich finden sich dort Einträge zu verschwundenen Intellektuellen.
Wie es ein chinesischer Folterknecht gegenüber einer Zeugin der Verhältnisse in Chinas Folterkammer ausgedrückt hat: es ist ein Verbrechen Uigure zu sein. Jedes Stück der Kultur muslimischer Minderheiten wird systematisch eliminiert. Jeder lebt in ständiger Angst und Schrecken. Gegenüber dem, was heute in Xinjiang vor den Augen der Weltöffentlichkeit geschieht, wirkt Stalins großer Terror wie ein Kinderspiel.
---
Dieser Kommentar gibt die Meinung des Autors wieder und stellt nicht zwingenderweise den Standpunkt von nex24 dar.
---
Zum Thema
– Menschenrechtsverletzungen in China –
Bericht: China verstärkt Repressalien gegen muslimische Uiguren
Eine Untersuchung des Wall Street Journal enthüllt, was in Chinas wachsendem Netzwerk von Internierungslagern, wo Hunderttausende von ethnischen Uiguren festgehalten werden, vorgeht. Wie WSJ berichtet, habe China sein Internierungsprogramm, das ursprünglich auf ethnische uigurische Extremisten zielte, scharf erweitert.
https://nex24.news/2018/12/ommentar-die-liste-der-in-china-inhaftierten-muslimischen-intellektuellen-ist-sehr-lang/?fbclid=IwAR1TzbcvbtyfkZzDHBb5t2-z3FngYmyruQmwZRQ_-TTvOg3u4QYHzCp3wmw